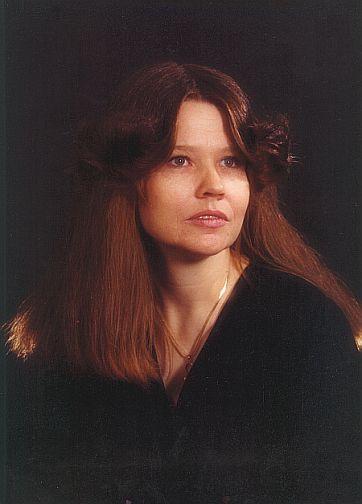 Niki Sawyer
Niki captured hearts everywhere with her warmth, knowledge and passion for learning, her gift for teaching, and her joy of living. This site honors a beautiful. shining spirit and celebrates her remarkable life, cut short suddenly without warning on Christmas Eve, 2006.

Niki was exceptionally talented, her knowledge was vast, she was a TruthSayer and Love personified. She was my beloved wife, soulmate, and life partner. This site is a gift to My Woman. I was that rare man who finds his perfect mate, recognizes his good fortune, and acts on it. Our 20+ years together on our farm were more than the best years of my life — for me, it was the rare privilege of a dream fulfilled.

I'm determined this will not be a domain of sorrow. I hope it will bring about a different awareness. I want Niki's children, grandchildren, friends and everyone else to know who she was, who she still is, and what an extraordinary legacy she left us. It is my hope this site may bring about some closure for those of us left behind — for there are no words to describe the depth of the feelings I'll always carry. With that in mind, I'll mention one my favorite Niki-isms:

"Feelings are the only real things in this world, because they're all we take with us when we leave. The rest is just stuff."
The Secret of Eternal Youth
For all women who believe that beauty ends at 35, I offer this photo of Niki in Spring 2006 at age 62. She shined with an awareness of simple truths, and the wonder of it all — and inspired everyone who met her. Niki lived a life devoted to the beauty of life. Thus, devoting oneself to beauty brings forth beauty. The camera did not capture the spirit surrounding her, but it was palpable, you could feel her presence even before you knew she was there. She is shown here cutting and collecting treats for her beloved sheep.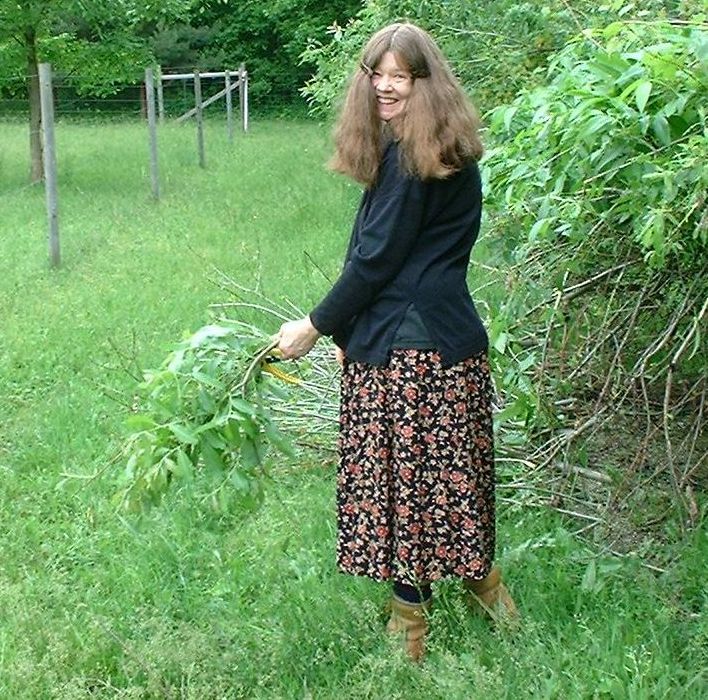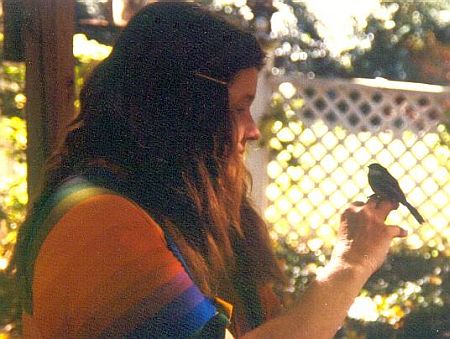 Niki's Connection to Nature
Dr. Doolittle was a fictional character. Few people have an affinity for all living creatures, and fewer still can "talk to the animals." Niki could. The few existing photos of her communing with animals fail to convey the extraordinary way animals sought her out. Wild birds flew down to her when she called to them. Hummingbirds hovered in front of her face while she giggled and told them what "silly birds" they were. Honeybees would land on her fingers as she spoke softly to them. Once while fishing, a giant moth landed on her finger and stayed there all afternoon. She had daily conversations with her sheep. They listened, and sometimes "spoke" back to her — and we'd all laugh.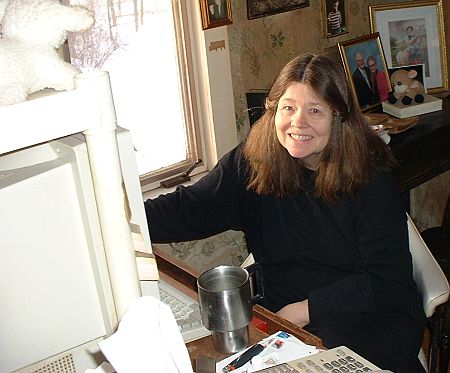 Niki's Sheep Image Collection
Every morning at dawn, Niki hunted the Internet for sheep images over coffee. She looked forward to this special quiet time — it relaxed her and gave us both a chance to wake up before tackling barn chores.

Niki was very selective and only included interesting images. She was like a child at her computer with her sheep pictures. Sometimes while viewing pictures she'd start giggling (as only she could) and I'd walk over and put my arm around her so I could see the image she was viewing; she'd point to it and say "Oh, it has such neat ears!" or "Isn't that just darling!" and beam like a ray of sun. It made my heart sing to see her derive pleasure from such little things. I was always glad to help her save a photo.

Niki collected images from old photos, postcards, artwork, and every other possible venue. Most of them were unique. No restrictions were placed on her acquisitions — if a picture made her smile, it was kept. Over a period of years Niki amassed a collection of nearly 6,000 images. The entire collection is available on this web site.

Niki's desktop was her centerpiece for objects of affection — family, children, husband, and of course her sheep (that's her beloved Scarlett on the monitor). Niki had hundreds of stuffed sheep, most were given as keepsakes to those attending her memorial, the rest to the Fairville Volunteer Fire Dept for children riding in the ambulance.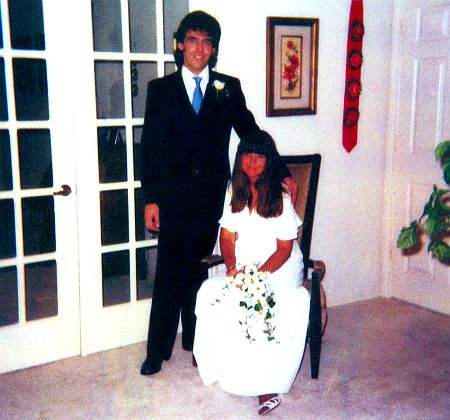 Marriage
Tom and Niki were married on November 15, 1985 in Lubbock, Texas, at the home of her father & mother, AC and Melba Bowden. The ceremony was attended by her two daughters Tracy and Teri, their young children (who served as flower and ring bearers) and a small group of special friends. The grainy polaroids shown in the Marriage section constitute the only photographic record.

They settled down on Tom's 50-acre farm in Fairville NY. Niki began to branch out into areas she had always wanted to explore. She charmed everyone with her knowledge and sincerity. When Tom & Niki got involved in search & rescue work and began training bloodhounds in 1993, they co-founded "Upstate Search & Rescue" and named their home "Hound Heaven Farm."
Niki's Memorial
A quiet, private memorial service was held in Fairville on January 27, 2007. Please visit Niki's Memorial page for more information.